who we are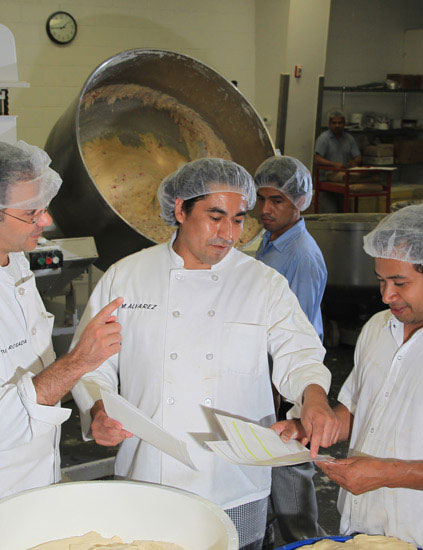 Founded in 1990, Uptown Bakers is the finest specialty wholesale bakery in the Mid-Atlantic region. From our 40,000 square foot facility just outside our nation's capital, we service over 500 restaurants, hotels, and caterers - from Delaware to Richmond, VA.
Under the direction of Master Baker and VP of Operations Didier Rosada, Uptown Bakers produces over 40 different varieties of dough every day resulting in hundreds of artisan breads and pastries. Award-Winning Rosada is known for training and leading the Bread Bakers Guild Team USA to victory multiple times at the 'Coupe du Monde de la Boulangerie' in Paris – the Olympics of the baking world.
Setting the standard for excellence in baking, Uptown Bakers uses the highest quality ingredients such as Plugra European Style Butter, Extra Virgin Olive Oil, and Barry Callebaut Chocolate. All products are 100% Trans Fat Free and baked fresh daily.