Meet Your Local Neighbor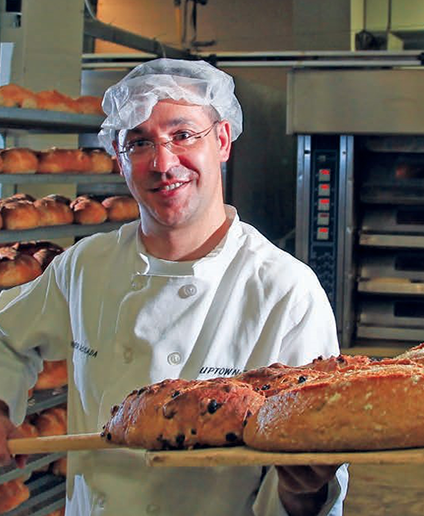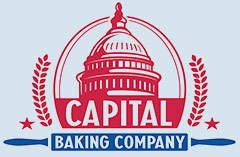 Capital Baking Company
located in Hyattsville, MD
made by Uptown Bakers
Capital Baking Company is an artisan bakery committed to bringing great tasting breads to people throughout the Washington, DC metro area and beyond. Our bakers are passionate about baking breads the old fashioned way – with time, love and real ingredients.
Our bakers adhere to time-honored traditions like hand shaping each and every loaf to baking in the finest stone deck ovens.
Handcrafted Bakery Products - Enjoy them all!
Meet Our Baker
!
Didier Rosada − Master Baker and VP of Operations..."One of the world's best bread guys"
Certified French Master Baker; Institut National de Boulangerie-Patisserie in Rouen
Trained and led the Bread Bakers Guild Team USA to victory multiple years in the Coupe du Monde de la Boulangerie in Paris – the baking world's version of the Olympics
Led Uptown Bakers to win Modern Baking's 2007 Leadership Award for Quality
One of the top ten bakers in the United States; Dessert Professional
Member of the prestigious Academie Culinaire de France
Consultant for specialty bread bakers and millers throughout the world (i.e., Chabaso, Ace Bakery, New French Bakery, Tom Cat)
Published author. Book- Pan, Sabor and tradicion. Magazines – Modern Baking, Milling & Baking, Dessert Professional
Capital Baking Company TM
Artisan Breads and Rolls
Classic Italian Round
classic hand shaped, baked the traditional way, great texture and flavor
Italian Sesame Semolina
Italian semolina bread topped with sesame seeds for a great tasting sandwich
Italian Whole Grain
a healthy and flavorful Italian sandwich bread featuring mixed grains
Brioche Sandwich Sub Roll (6pk)
soft delicious brioche roll for a flavorful sub sandwich
Brioche Seeded Sandwich Roll (6pk)
soft brioche sandwich roll topped with sesame and poppy seeds
Brioche Pull Apart Roll (8pk)
soft brioche rolls that complement any meal